Projects
Projects
Would you like to be captivated by the curiosities that are yet to unfold in the French hills? Looking to be part of an inclusive, creative community? Come trade your skills and knowledge in exchange for partnering up with us to become part of our collaborator team.
The Catfarm in France is an off-grid community of travelers and creatives that come here to pioneer a different way of life, centered around Community, Sustainability, and Creativity.
We are searching for new partners to join us in our vision to build a sustainable off-grid community in a former vineyard in the beautiful South of France, where the summer lasts eight months and the beach is just a few kilometers away. We are offering the opportunity to live here for free and make this your new home. You'll be able to use a workshop full of tools (everything from a tractor to welding equipment and more), plenty of space for self-expression and creativity and a global community of volunteers that continuously sign up for helping out.
This way of life means you have the freedom to work as a digital nomad or find work in the surrounding area. A bed can be provided for you in the Hanger, but you can also bring a caravan or camper van, or build your own tiny house.
Would you like to get involved for a longer time and be a part of our concept?
Are you:
Communicative

Highly-independent

Able to use your creative vision

Driven and assertive

Self-organised and able to plan ahead

A team player (there are many cats here on the farm that can teach you a thing or two)

Have the amount of time required for the project.

Have some practical skills and an eye for detail

Responsible & reliable
List of Projects:
Build Domes – 4 months *****

Build Sauna – 2 months ***

The garden – 2 months *

Build a Tiny House – 2 months****

Convert a car into a tool shed – 1 month **

Make wooden floor – 2 weeks *
The stars * resemble the level of independence and skills you should have to develop this project.
***** 5 stars – You will be completely independent and this will be your own project
* 1 star – You will be having instructions about the procedure of the project and possibly join someone more skilled in this area to teach you how to get hands-on it.
If you would like to be involved in the project for a shorter term ( 1+ month) as a volunteer you can register through the volunteer page.
Besides the project collaborator positions we are also looking for people to join the corecrew and for internships, check out those pages. 
Also, we are on the search for: (scroll down to read more about some of the positions)

Trainer for Erasmus Youth Exchange 

Permaculture or gardening lover

Alternative Healing Therapists ( Check out a Safe Space page)

Vegan cook

Project Manager

Software programmer / developer (online)

Documentary maker for Catfarm life

Artists in residence (DJs, musicians, mural artists, festival makers, concept designers, performance artists etc.)
There are also opportunities for remote / online work that don't requere you to be at the community

Please drop us a line with your CV and motivation at  internship@catfarm.net
Projects
Build a Dome *****
Would you like to get involved for a longer time (4+months) and be a part of our concept? Are you skilled in architectural design? Then you might be the one making it possible to have better installations for our long-termers.
The Domes
We have big plans for one of our fields. A short way from the farm, this fallow plot of land is full of promise, just waiting for the right person to come and bring it to life. We envision a field filled with domes where our permaculture plants can thrive and we can educate local people and travellers on the benefits and possibilities of self-sufficiency. The domes will also be used in the future as part of our Youth Exchange programme, as well as a potential events space.
Although we have a clear overall vision for the project, the details and design of the project will be for you to decide – we want you to have the creative direction to mix your vision with ours!
Project Requirements:
This is a longer-term project requiring at least a 4-month commitment from you (probably longer considering the work to be done).
You will need to speak native-level French or find someone that can help you with French, as there are administrative tasks to be done (such as getting planning permission from City Hall) which will require high-level language skills. Although we sometimes have French volunteers staying at the farm, our Cats come and go freely in typical feline style, and we can't guarantee a native speaker being available during your stay.
In return we will do all we can to help you bring your architectural vision to life: you will have full access to the farm's equipment and facilities as well as our volunteers to help you, and we will do our best to provide anything else which you need (although please do bear in mind that we are just a small off-grid community, so if you ask for the moon you'll have to wait while we open a space programme!).
Build Sauna ***
Become the sauna kitty and get the Catfarm more steamy! 
Help us building a round Sauna! Inside, a small wood-burning stove and through the stained-glass windows, views of the vineyards.
Something with a little porch at the front, and a swing in the nearby tree (since naked swinging is very 2020).
So together let's research how many sweaty kitties we can fit into a small community sauna <3
Project Requirements:
This is a long term project and it is important that you stick with us until the end so commitment is necessary. We also expect you to have building skills and be able to manage a group of people that will be helping you make this possible.

Help in the Garden *
The Catfarm garden is a big activity in itself, and we want to make it the most efficient and sustainable throughout the years. In respect and consideration of life, we aim for a Permaculture design, and whatever is good for Nature to flourish with us.
Leave no traces but bees and earthworms!
For 2020, the vision is to develop the base for a healthy garden: Compost systems, lasagna, pluriannual bushes and plants. Making the Catfarm beautiful and mosquito-free is a goal that we will also focus on next year.
Garden Projects:
Expansion of the Chickenhouse
→ Want to help to improve our chicks wellbeing? We want to make them happy and we have the possibility to expand their homes. Interested in Chickenhouse design? Come to us, cool cat!
Garden Structures to Build
→ In Catfarm, we started the process for having a permaculture style educational garden. Want to help us making it in the best way? Irrigation, masonry, planting, building compost,… Come share your gifts with us 🙂
Build a Tiny House in an old trail ****
Are you always jealous of how snails are able to take their home everywhere they go? Well, you don't have to be any longer! You can learn valuable tiny house building skills by living right here at the Catfarm! We will convert this old trailer used on the vineyards into sleeping space as we need an extra comfortable space to host our cats!
Our community needs a nomad looking to improve their building and team management skills. Any experience in the field of construction or wood work is greatly appreciated, but not required as long as you can keep together a team of capable individuals.
As some cats need some privacy outside our shared dormitory we are upcycling an old trailer into a tiny house. It won't be connected to the water network because we already have a shower and kitchen inside, but other than that we plan to make this into a fully equipped one-person living space.
Project Requirements:
We are looking for people with building, painting, designing, electricity skills etc. We are making a group for this project with people with all sorts of abilities.
AND
We are looking for a Project Manager that can lead this team. If you are interested in taking this role please check the skilled volunteer page.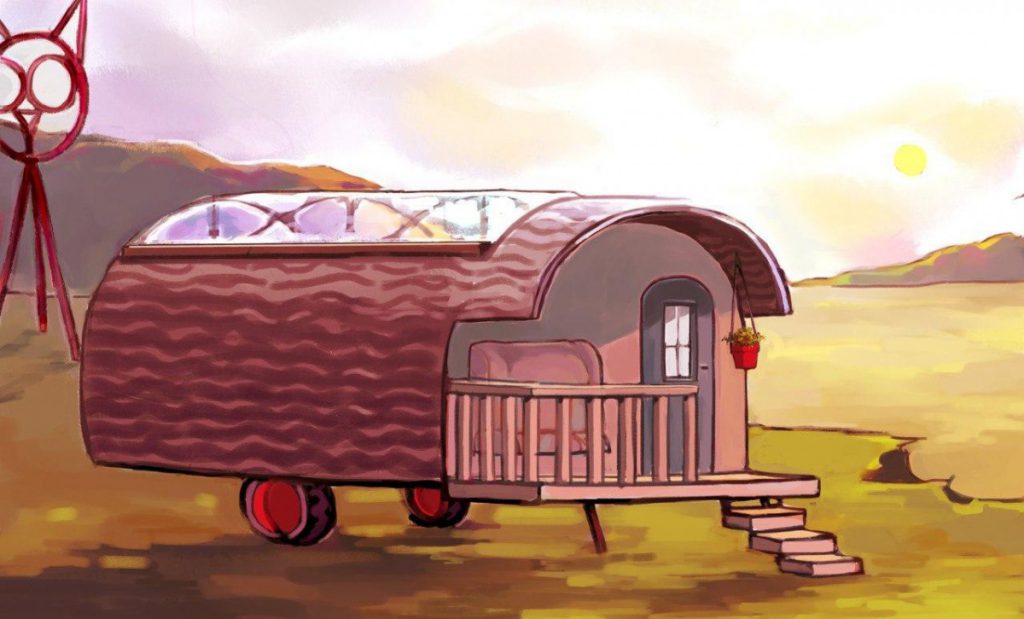 Kangoo into a toolshed **
Want to learn how to convert a CAR into a TOOLSHED? Come transform the Kangoo with us!
With even more dents than kilometres, it's time to give this driving legacy a final resting spot. At nearly 20 years of age and after about 500,000 km around Europe, it will become our new toolshed. Drawers for pliers and all screwdrivers organised à la Catfarm 2020. This will be a push towards being more organised in swag..
Painting and getting the lights working will be part of the project as well. Artists are welcome!
We already made this car  into a guest accommodation. More information about this upcycling project can be found here.
Project Requirements:
For this project, we are looking for people with some building experience, electricians, painters or artists! Ideally, we would like to gather a group of people with many different skills to together make this transformation!
Wooden Floor *
For this project, you will be joining our team to make a wooden floor under the shaded area. This is a covered area where we usually eat when it is sunny. This space would be wonderful for a yoga class with a view to Poussan or any other kind of activities that require a comfortable soft and even floor.
———————————————————————————————————————————–
Click and submit this form to become our project partner or to pitch a project to us. All applications are personally reviewed. Within 4 days, you will get a reply.
———————————————————————————————————————————–
OPEN POSITIONS
Project Manager
Most of the following projects need a project manager.
Your experience:
Experience in building projects.
Being general handy ( and if a skill misses you know how to get the required skill in your team).
If you know of a helper with the useful skill to assist the work (e.g Builder, mechanic, painter etc) invite them to the Catfarm to use their abilities.
Make your own team! You don't need to have all the skills in order to complete the job!
Your responsibilities:
Managing a group of people
Social Media Content regarding this project
Communicating and working to timeline.
Sourcing sustainable materials.
You get
Technical understanding of basic construction.
A say in what the result is going to look like.
Experience in setting up your own project.
Experience in creative recycling and upcycling.
Opportunity to build your own team with our community
App Developer 
The New Pirate Economy (NPE) is about creating a sustainable marketplace that inspires genuine connection between people, creative reuse of commodities and a bold alternative to mainstream consumer culture. It is apparent that future trends are shifting towards a new economic model where money will no longer serve as the sole motivator behind trades.
This is why we are developing the Pirate App, where participants can trade goods for three things: skills, goods and stories.
The app will track each transaction using a unique QR code, showing the story behind each individual trade. The story of each trade can be recorded in video, photo or text and attached to the item through the app.
No matter where you are, the use of blockchain technology will allow us to secure, verify and authenticate this data, to make it possible for people to trade the items again. This way we can start a web of trading that we can trace in lines all over the world.
We are building an economy founded on personal relationships rather than financial worth. Trust is the currency of the future.
We are working closely together for this project with the Adventures of the Valparaíso.
This position requires coding and UX experience and it can be your official university internship.
More information about the project:
www.newpirates.org 
Please write ulysses@catfarm.net if you would like to get involved with our app.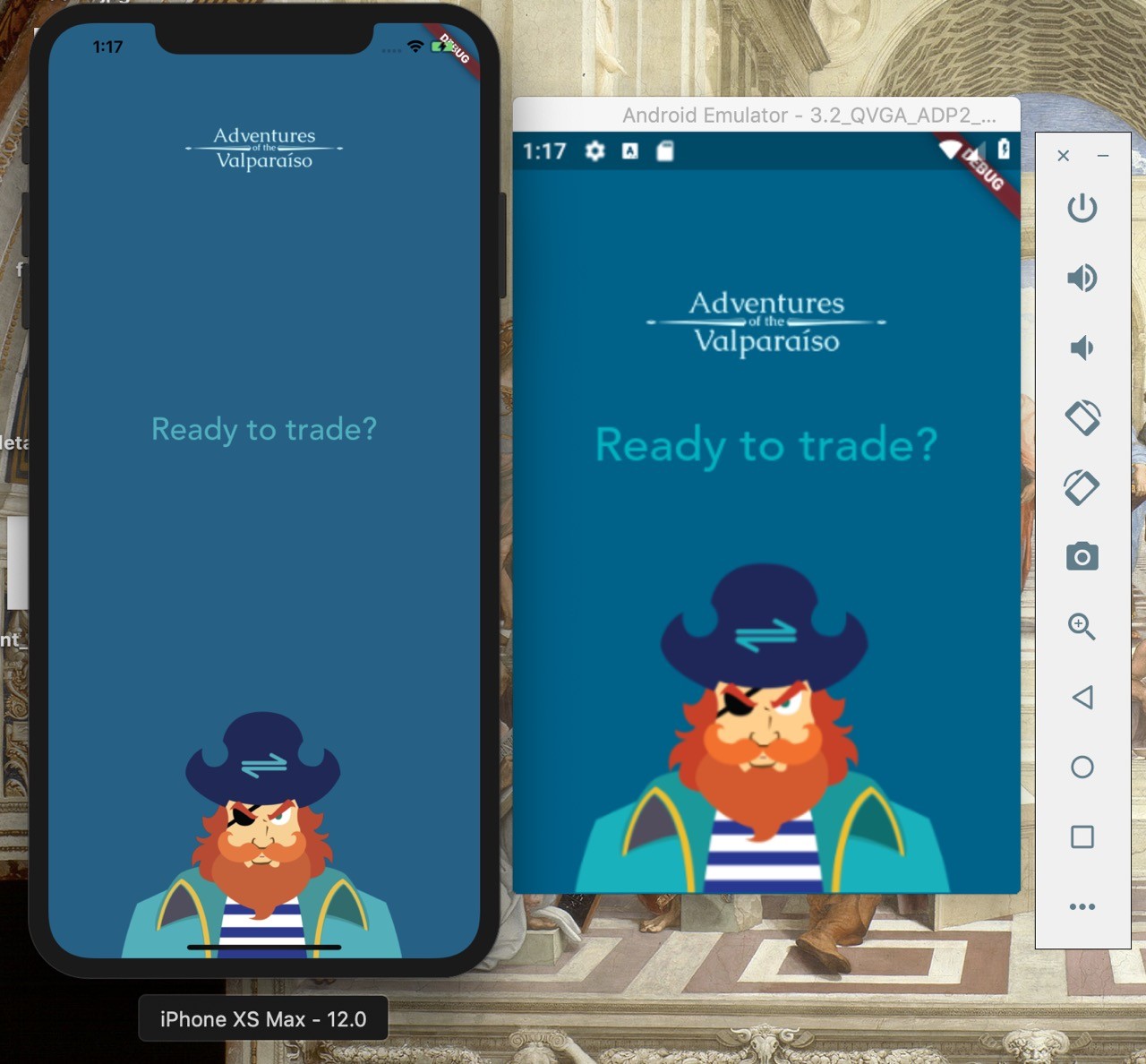 Vegan Cook 
The KFC, Kitchen For Cats, needs a new soul!
Are you into sustainability, creativity, and healing? Are you familiar with vegan and healthy cooking? Do you enjoy preparing meals with love and taking care of others? Help us make sure our community is thriving with high energy and gets all its nutrients.
You will be working 5 days per week preparing 2 healthy nutritious meals per day and getting things ready for breakfast the following day so it can be set up by the other volunteers. Usually, we have between 10 and 20 people in the community. 
The rest of your time can be spent on other activities and on your personal development.
You will have help from other volunteers and/or share this responsibility with another vegan cook!
It is possible that you use this experience as your official internship.

What we need from you:
Cook lunch and dinner
Prepare sunflower, peanut and oat milk for breakfast
Nutrition knowledge
Vegan cooking skills
Awareness and implementation of healthy cooking according to our standards
Love
Apply at alexandra@catfarm.net