Camper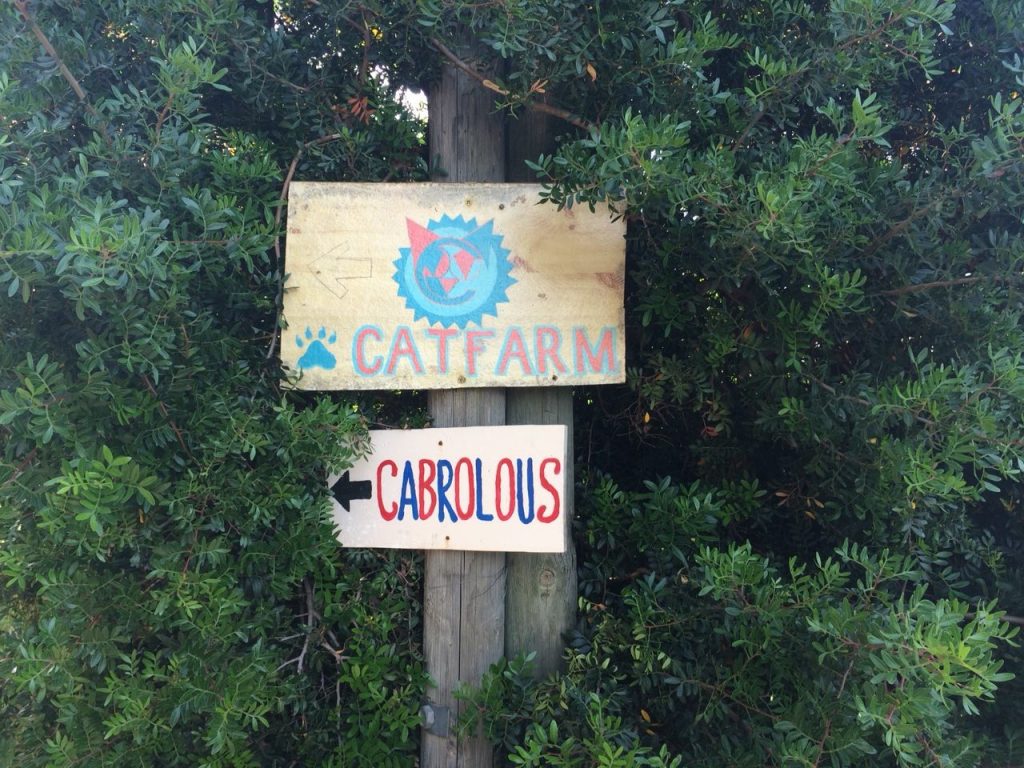 If you'd like to come by Camper or Van you're more than welcome but please keep in mind that the ramp to the main terrain is rather small.
It's possible to get onto the Catfarm main terrain by a van as long as your vehicle is not higher than 2.6-2.7 meters or longer than 5-6 meters.
Also, the road is not in the best shape and goes up quite a steep hill on the way to our front gate so make sure your engine is strong enough to take it.
We do have a terrain close where access is easier.
Best is to leave the car down and walk uphill to explain to you where it is.
We ask that short-term campers kindly pay a donation to support the project. (10 euro a night)
This is for the project not to be confused with the contribution to the food.
For volunteering (longer stays of 2+ weeks) please check the volunteer page to sign up through here.
Call the HOTLINE for last minute reservations.
‭>> 00 33 6 75 79 61 98 <<<
PLEASE CONTACT US BEFORE DROPPING BY <3
We don't always have a place.